ABOUT US
Dog grooming is not just our job, it's our passion.  That is reflected in the unparalleled, exceptional service we provide in the luxury and cleanliness of our spa.  Your dog's safety is at the forefront of everything we do.
As dog owners ourselves, we understand the importance of being absolutely comfortable leaving your beloved dog in good hands.  We wouldn't entrust our dogs to just "anyone" and promise your dog will be treated in the same fashion we treat our own pets: with the love, tenderness and compassion they deserve!
We care about the well-being of each and every dog entering our spa.  We recognize the uniqueness of each and will tailor services to meet their specific needs. We recognize that it's a privilege to work with you and your dog and we are excited to help make a difference in its life.
ShamPoochies' philosophy of success is to build trust, confidence and a long lasting relationship with you and your dog.


FULL SERVICE BATH
VIEW DETAILS
Includes the proper shampoo / conditioner to meet the specific needs of each dog, a facial scrub, blow dry (by hand), brush/comb out (de-matting not included), ear cleaning, breath freshener, nail clipping and pads shaved.

PREMIUM GROOM
VIEW DETAILS
Includes massaging spa bath & facial, blow dry (by hand), brush/comb out (de-matting not included), ear cleaning, nail clipping, pads shaved, personalized full body haircut (breed specific – if requested), finishing spray, breath freshener, and topped off with a bow or bandanna.

THE ROYAL TREATMENT
VIEW DETAILS
includes Shaggy-to-Chic groom, plus Prince Lorenzo Borghese's 100% organic shampoos and conditioners, paw conditioning massage, nail filing, teeth brushing.

SHED-LESS TREATMENT
VIEW DETAILS
Our 5-step de-shed treatment greatly improves the appearance of your dog, leaving only the shiny and healthy top coat remaining.

OUR CLIENTS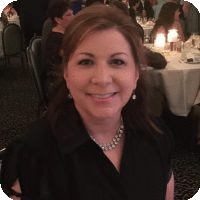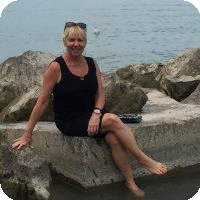 OUR PLEDGE
TO THE DOG PARENT, WE PROMISE…
To provide you with professional expertise, attention and exceptional service.

To assist you in understanding the importance grooming plays in the health and well-being of your dog.

To consistently provide a high standard of care and service for your dog.

To do all we can to make your experience satisfying.
TO YOUR DOG, WE PROMISE…
To give you lots of love, kisses and attention while you are in our care.

To make you look, smell and feel as beautiful or handsome as possible.

To do everything within our power to create a happy and positive experience during each visit, so you will be excited to return for your next appointment.
1728 Raccoon Road, Austintown, OH
shampoochies@sham-poochies.com